Tiffany
TOP 10 REASONS TO HIRE A PROFESSIONAL WEDDING PHOTOGRAPHER
Updated: Nov 7, 2019
You would think that hiring professionals would be a no-brainer, but this isn't always true. With the new smart phone's camera specs more amazing than ever, and more affordable DSLR cameras hitting the market it might seem like a reasonable idea to pass on hiring a pro photographer to document your wedding day. Sometimes you just want to spend as little as possible, and so you resort to trying to find "alternatives" for the usual wedding services. And some of these "alternatives" usually end up involving having a friend or family member do something instead of hiring a professional. In fact, there are even wedding planning sites out there that will tell you to not hire professionals in order to save money.
DON'T DO IT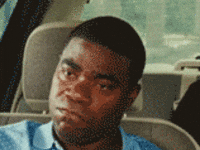 Having a friend or family member do a professional's job almost never works out and is a recipe for disaster. So before we go any further, let's just go over the 10 reasons why you should hire a professional and not your friend…
1. RELATIONSHIP STRAIN
When working with a professional, if anything, you will build a relationship with them and make sure they are the perfect fit for you. Almost always, when hiring a friend the relationship gets strained in some way or another. Either they hold a grudge against you for making them work for free or less than normal, or you're not happy with your results. It's not worth ruining a relationship with one of your friends or family members. When push comes to shove you probably want that person to actually enjoy your wedding and not be working. And no, they can't do both, mingling, dancing and drinking make for a terrible mixture of strangely cropped, crooked photos and allot of missed shots.
2. WHAT A NICE CAMERA YOU HAVE
There is so much more to photography than an expensive camera. Owning a nice camera does not equate to experience. You want someone who knows how to use the camera, who has the experience of taking photos in different lighting, different conditions, composing different shots and executing it perfectly. The camera doesn't do this, the photographer does this and a pro has developed their skill and knowledge through years of experience and many hours of shooting. There's nothing worse than having everyone standing around at your wedding not knowing what to do next. Hiring someone who has experience will most definitely help your stress level both before, during and even after the wedding. A professional will also have a specific way of doing things or a timeline to follow, so there won't be too much guesswork for you while planning your wedding. The last thing you want to have to do while planning your wedding is figuring out what your friend/photographer is supposed to be doing.
3. POSING
Chances are your fiancé and you are not professional models and your wedding party has no idea what to do with their hands, but that's okay and experienced wedding professionals can easily guide you into those amazing wedding poses you've been drooling over on Pinterest. Also with experience comes the well-known wedding party/family wrangling skill that you're probably going to need. A seasoned pro knows the best tips, tricks, and angles to make sure everyone is looking their best for your photos. Uncle Joe your is most likely only going to have you and your wedding party lined up and say "cheese".
4. TIMING IS EVERYTHING
A professional wedding photographer will catch the important moments because they are trained and know exactly where to position themselves at key times during the event. Pros usually scout the locations beforehand so they are familiar with the venue come wedding day. They are also usually given a schedule or timeline so they know ahead of time if there are any significant events that need capturing. It can be hit or miss for amateurs. Even if they have a decent camera, if they don't know what is coming up, they will probably not get the shot at the right time because they aren't prepared for it.
5. THE WHAT IF...
What if your photographer gets injured and falls ill? What if they have an emergency? What if their camera malfunctions in the middle of your ceremony?!!!? The unavoidable sometimes happens if you hire a pro you can breath easy knowing they come prepared with backups of all their equipment and a solid plan B ready to spring into action. If aunt Sally's camera dies in the middle of your ceremony your best case scenario is a spew of random iPhone photos. An amateur may not have a plan B and may not be able to afford to back up everything up, where a reputation is on the line for a professional.
6. EVERY LITTLE DETAIL
You've probably spent the better half of a year pouring your blood, sweat, and tears into planning your wedding down to the tiniest details. Hiring a professional wedding photographer will ensure that no detail gets left behind. A pro will document things you didn't even know were happing while you were gazing deeply into your lover's eyes all day. They show you your wedding day again from the perspective of all your loved ones and reaffirm your amazing decision to marry your best friend. You will feel like it was worth every single penny.
7. LAUGH IT OFF!
There are so many moving parts on a wedding day that something is bound to go wrong. Luckily you'll probably be able to laugh at most of the issues you come across, soon after they happened. But would you be able to laugh off problems with your wedding photography? Hiring a seasoned professional wedding photographer ensures that they have the knowledge and ability to handle any curveball sent their way.
8. YOU GET WHAT YOU PAY FOR
There are too many to count when it comes to friend/photographer horror stories. From the image hostage who never delivers your photos, to the flaky friend who cancels last minute, to the big talker, terrible photos cousin. You name it there's a wedding horror story. All this extra stress piled on top of your already hectic day is completely unnecessary. Hiring a professional will ensure that you get amazing results. A pro is committed to YOU and your wedding day. They are guaranteed to show up on your day, no questions asked. When you hire and pay a professional, they are contractually obligated to carry out the duties that you hired them to perform.
9. ONCE IN A LIFETIME
This is your wedding day, and you only have one chance to capture it, so make sure you trust and have confidence in your photographer. Other than the wedding gown and the rings, photography is the only wedding expense that you get to keep forever. Your wedding photos will become priceless reminders of your big day and they will last lifetimes and become your first family heirlooms. Is this truly the part that you want to entrust with amateurs, or to those with little or no experience?
10. AVOID THE #1 BRIDE REGRET
The number one regret brides have after their wedding is not hiring a quality professional wedding photographer. On average a wedding budget should allow at least 13-15% of the total budget for photography. In some cases even more. It all comes down to this; If your photographed memories matter to you at all, the best investment you can make is to hire a top-notch professional wedding photographer. Make sure when you look back on the wedding photos that you will only have positive memories and not a book of regret reminding you how important photography is and how you wish you spent a bit more and hired a professional.
#Weddingphotographer #WeddingPlanning #Sonora #California #professionalweddingphotographer #top10reasons #planningtips #DSLR #AcornPhotography #weddingtips