Tiffany
Updated: Nov 7, 2019
Wedding planning can become very overwhelming very, very fast. Real or fake flower? What flavor cake? Your third cousin, twice removed keeps asking if she can bring all six of her kids...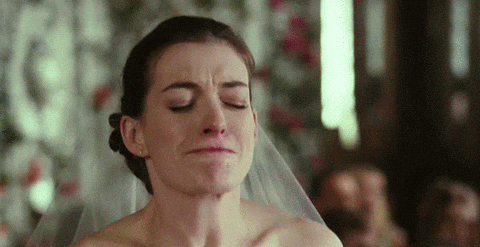 Naturally, you're going to have some questions when it comes to your photographer. To avoid the meltdown I've compiled a list of frequently asked questions to help you get started. These questions are the ones all the major wedding blogs tell you to ask your potential wedding photographer. Some of them are informative, and some of them not so much, but I would be a lame wedding photographer if I didn't make sure they were all answered for you.
If you have other questions, feel free to contact me and I'd be happy to help.
What Photographic Style Do You Identify with?
I'm a fine art and lifestyle photographer. What exactly is a fine art and lifestyle photographer you might ask, let's break it down: A fine art photographer captures photos that are intended to be appreciated as visual art and a lifestyle photographer aims to capture people in situations, real-life events or milestones in an artistic manner. As a fine art photographer, my aim is to capture timeless, romantic images that have an authentic and elegant feel. I love the light and airy feel in a photograph with just a touch of rustic flair. I blend together both a photojournalistic style of capturing the natural moments as they unfold during the day while also styling and posing when needed. 
What Do Your Wedding Photography Packages Include?
All of my wedding photography packages include a personalized online shareable gallery full of  professionally edited photos along with a shareable custom mobile app of your photos, fine art matte prints, awesome locally handcrafted reclaimed lumber photo display blocks and of course a canvas wall art print. If you book one of the top three packages I also include a complimentary Engagement Session. Other available options are our signature Heirloom albums, custom graphic design, prints, thank you and save the date postcards, gallery wraps, wood prints, acrylic prints metal prints and much more.
Do You Have Experience Shooting In Various Lighting Situations?
Yes, I am very comfortable working in all types of lighting conditions. I can use natural light (my favorite), or I have plenty of lights to create my own lighting. 
Is Your Preference Film or Digital?
Although I got my start in film, I shoot primarily digital with the acceptation of a few eclectic vintage cameras.
How Many Photographers Do You Work With?
Most of the time I am a one-woman show with the addition of an assistant when needed.  However, if your wedding needs additional photographers (ex: you have more than 200 guests and/or a really big wedding party), I know many great wedding photographers, with a similar style to me, that would love to help out.
Do You Have Insurance?
Oh, you betcha!  And plenty of it. Better safe than sorry. Many venues will refuse to allow me (or any wedding photographer) in the door without liability insurance. 
Will You Book More Than One Wedding In A Day?
Goodness No! Even if time allowed, that sounds exhausting.
Do You Have A Replacement Wedding Photographer In case You Become Unavailable On The Day Of The Event?
I hope this never happens but in the cause that something terrible happens to me you can rest assured. I have a network of experienced colleagues I can call upon, just in case.
What Kind Of Equipment Do You Typically Bring With You On The Day-Of?
Equipment needs vary pretty wildly from one wedding to the next. So I always prepare by packing way more stuff than I expect to need. On top of my normal equipment, I also bring styling aids to help spice up your detail shots. I have some beautiful, hand-dyed, silk ribbon for the ring and invitation shots along with some different fabrics and styling boards to use as backdrops. My styling kit is pretty extensive ranging from vintage stamps to a beautiful, ornate, wood hanger for your wedding dress. You forgot to get a pretty hanger for your dress and all you have is the ugly white plastic hanger the bridal shop sent you with? No need to fear! I got you covered. 
Do You Bring Back-Up Equipment To The Event In Case Of Malfunction
Absolutely, Ever thing I use has its own backup just waiting on the sideline to be tagged in.
Do You charge For Travel?
I'm located in Beautiful Sonora, Ca. And travel is included in a one-hour radius (60 miles) of Sonora anything past that is subject to a $3.00 per mile fee. For destination weddings, I require the couple to provide travel and lodging but grant a 10% discount on their package booking (I LOVE to travel!)
How Soon After Our Wedding Will Our ProofsBe Ready?
 My contract states 90 days.  However, I've delivered wedding photos to my couples as soon as two weeks. It really varies depending on how much coverage you choose. 
In What Format Are The Proofs Offered?
You will have a private online proofing gallery at a secret location on the interwebs, with the option of it being password protected and completely private, or shareable and public for family and friends to see.
Do You Retain The Copyright For The Photos?
Yes, as your professional wedding photographer, I will retain the copyright of all your wedding images.
Do You Reserve The Right To Publish The Photos?
Yes, I prefer to; however, this is negotiable. I respect your privacy and I will never insist on retaining any right to publish photos of you. But I hope you'll agree that your photos are amazing enough to share!
Do You Provide The Digital Files To The Clients?
Yes! They are your photos, I want you to have them, that's while I provide, un-watermark high-resolution digital downloads of all your photos along with a print release. Allowing you unlimited personal use and printing of your wedding photos. Please be aware while checking out other photographers that this is not always the case, so be sure to ask before booking any photographer. 
Will Our Images Be Available For Viewing Online?
Yes. First I'll make a super awesome sneak peek blog post about your amazing wedding day.  Then you will have your online gallery which you can share to Facebook for all your guests to see. Lastly, you will pick out your favorite photos and I will make them into a mobile app for you.
What Kind Of Wedding Albums Do You Offer?
 I'm so glad you asked about wedding albums!  Because I'm not just a shoot and burn wedding photographer.  We love to see your photos come to life and we have several wedding album options for you to choose from, and our signature heirloom album is included in the top wedding photography package so you get the best rates on everything you want. All our wedding albums and books are lay-flat style. Wedding albums are leather or silk bound, photographically printed on archival paper and flush-mounted. With the option of Italian leather or linen covers.  But you have to see them and touch them to truly understand how amazing they are, so email me now and let's go have coffee so you can see them!
When Will We Get Our Wedding Album?
Wedding albums are ordered immediately upon your final approval and generally arrive 1-2 months after that. Because our wedding albums are hand made, the amount of time to complete them can vary, but it's sooooo worth the wait!
Congrats you made it! That was a lot to take in. If I didn't cover your question make sure to contact me (HERE) and I'd be more then happy to help.
#FAQs #WeddingPlanning #Weddingphotographer #Sonora #California